Are you looking for a fun night out with friends or perhaps a romantic evening? Look no further than the Chocolate Martini Bar located in Pooler, GA. This is the perfect spot to enjoy great conversation over delicious drinks. Let's check out what this bar has to offer.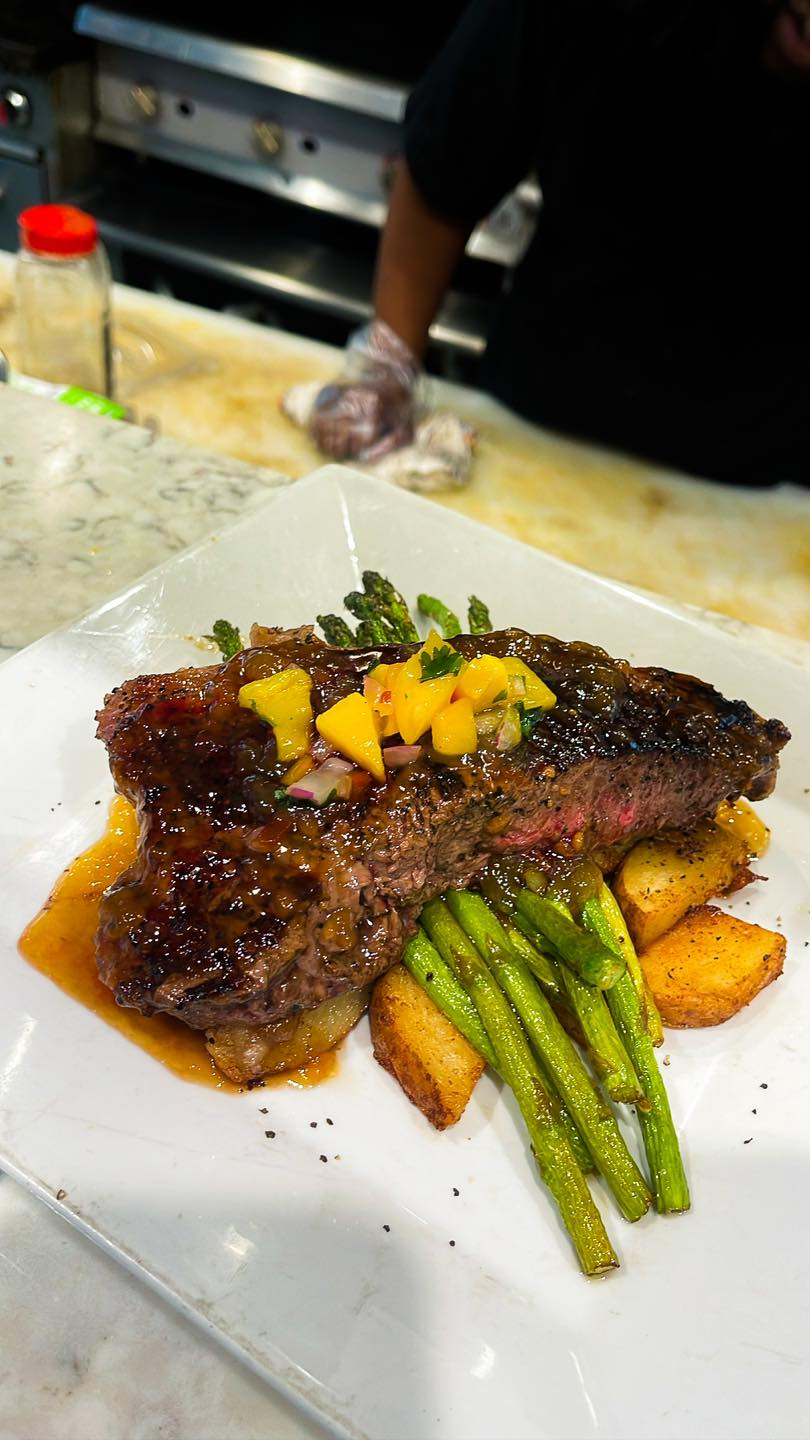 On the Menu
Take a trip to the whimsical Chocolate Martini Bar for an unforgettable date night! Founded by military veterans, it creates a warm and inviting atmosphere with its decor of dark wood and cream colors. Their innovative drink menu features all your favorites like Cosmopolitans or White Russians as well as some more daring selections such as their signature Chocolate Martini – chocolate liqueur, vodka, Kahlua coffee liqueur & Godiva white chocolate liquor come together in this decadent libation. Or try their Blackberry Smash: muddled blackberries mixed with vanilla vodka then topped off with lemonade make for just the right amount of sweetness (the perfect balance!). But remember, there's more than just drinks!
Drinks
The Chocolate Martini Bar offers an extensive selection of drinks that are sure to please any palate. From classic cocktails like Cosmopolitans to more unique creations like their signature White Russian Martini, there's something for everyone here. If you're feeling adventurous, try one of their chocolate martinis, which come in flavors like cappuccino, hazelnut mocha, and salted caramel. No matter what your preference is, you'll be able to find something that hits the spot!
Martinis
Who doesn't get a little excited about the thought of sipping on a martini at the chic, yet inviting Chocolate Martini Bar? A place that fuses a chocolate-themed lounge with an award-winning martini bar definitely sounds like a great time. With over ten types of chocolate martinis to choose from, you are sure to find one that tickles your taste buds and satisfies your sweet tooth. Of course, if it's not a chocolate drink you are in the mood for, then don't worry! There is enough variety on the menu to make sure everyone in attendance can enjoy classic and exotic cocktails alike, like a cucumber mint martini. Whether relaxing after work or socializing with friends, the chocolate martini bar promises its patrons an enjoyable experience.
Appetizers
The Chocolate Martini Bar is the place to go for a truly extraordinary appetizer experience. Our signature dishes are sure to impress with layers of flavor and tantalizing textures that will have your taste buds singing. Whether it's the addictive waffle fries or the luxuriously indulgent Choccuterie Board, each bite transports you into a new culinary realm. We also offer classic favorites like spicy chicken wings and shrimp cocktail – sure to be crowd pleasers. We also offer a variety of salad options that you'll want to check out. Whether it's a casual night out with friends, or an exquisite evening out on the town, the Chocolate Martini Bar can provide amazing culinary delights for all occasions.
Entrees
Dining at the Chocolate Martini Bar is always a special treat! They have an array of tantalizing entrees available for their guests. From sandwiches, to steak seared to perfection to light and airy seafood dishes, there's something for everyone. Vegetarian options are also a specialty here, like our Pasta Primavera (penne pasta tossed with fresh vegetables, fresh basil and marinara). No matter your choice of cuisine, the flavors here will never disappoint. The chefs have mastered the art of creating stunning dishes that tantalize the palate while providing fuss-free dining experiences. Whether you're seeking vegetarian or meat dishes, steak or lobster, or just want to feast on something sweet, the Chocolate Martini Bar has it all!
Desserts
For those with a sweet tooth, the Chocolate Martini Bar will make your day! With its wide selection of decadent desserts that look like works of art and taste like heaven, this jewel of a spot is every chocoholic's dream. From their classic milkshakes to their turtle cheesecake and dip your own fresh berries with a side of chocolate dipping sauce, casual diners and special occasion celebrants alike will find just the perfect treat for any craving. Dripping with rich cocoa and sugary delicacies, the Chocolate Martini Bar promises a sweet finale to any meal.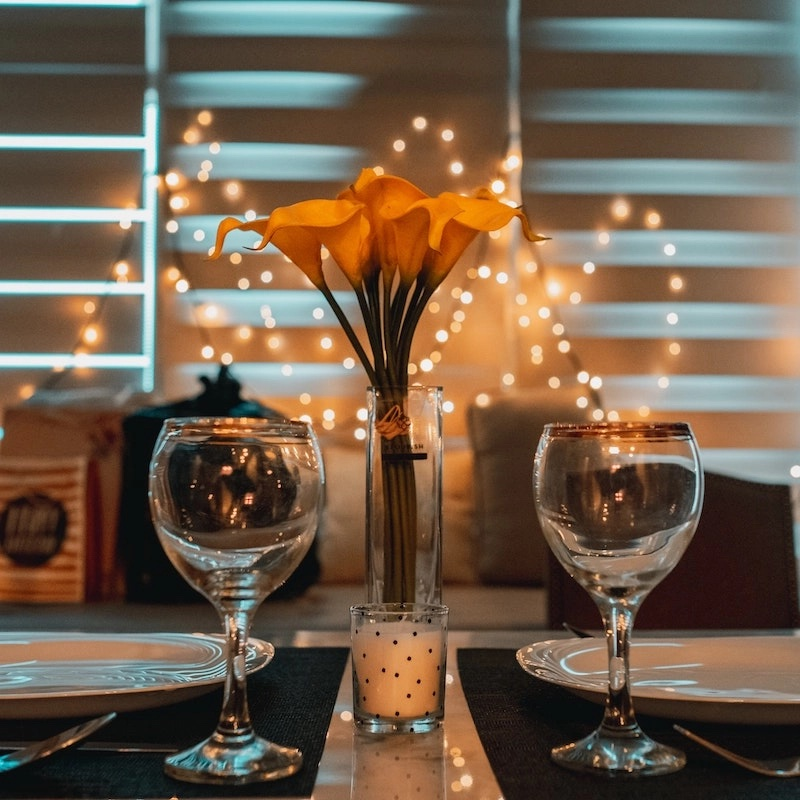 Great Atmosphere
The atmosphere at The Chocolate Martini Bar is warm and inviting. With chic decor and great music playing, it's easy to see why this place has been such a hit among locals since its opening. Whether you want to spend some quality time with friends or get cozy with someone special, there truly is no better place than The Chocolate Martini Bar!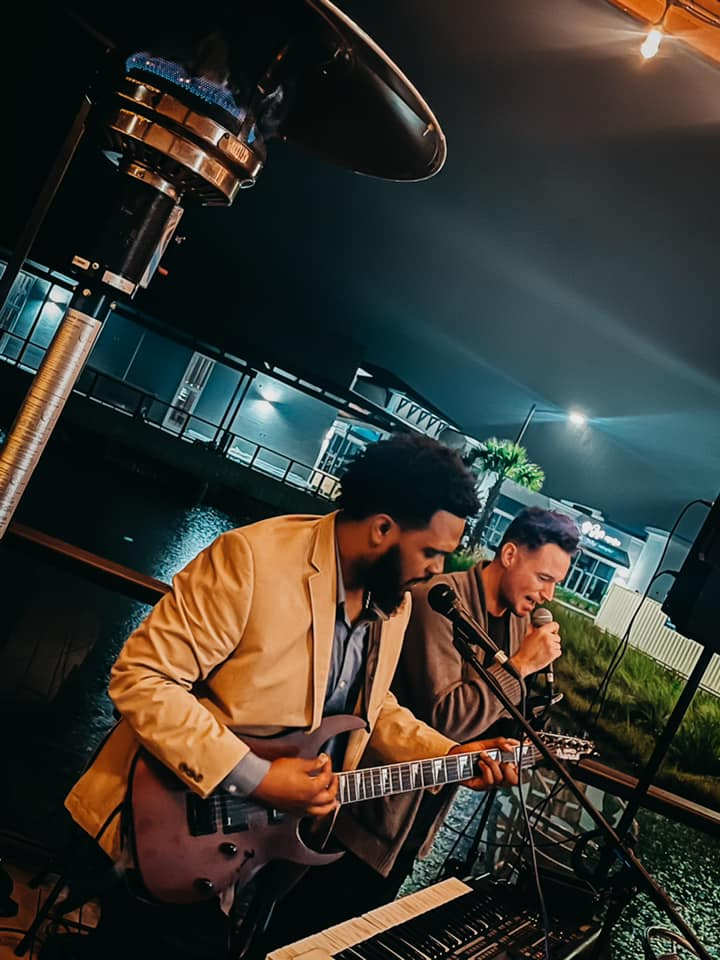 Live Entertainment
In addition to serving up delicious drinks every night of the week, The Chocolate Martini Bar also offers live entertainment on select nights. There's always something exciting going on here. So grab your friends and head down for a fun-filled night!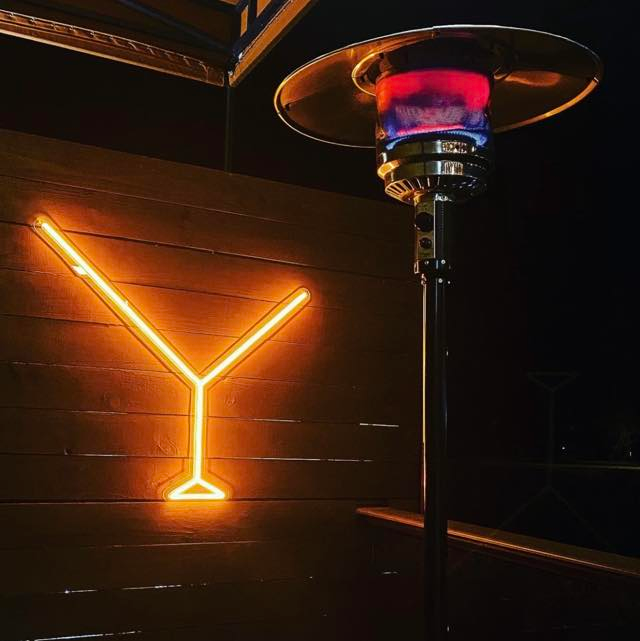 Outdoor Seating
Sitting outside on the patio of the Chocolate Martini Bar in Pooler, GA is always a refreshing experience. On a sunny Georgia day, you can sip on one of their delicious martinis while enjoying the sounds and smells of nature around you. The upscale atmosphere that this bar has to offer provides an escape from everyday life, and with its full-service menu, you're sure to be impressed by all their delectable options. Whether you just want to relax outside or socialize with friends, the patio at the Chocolate Martini Bar in Pooler is an ideal spot for either occasion.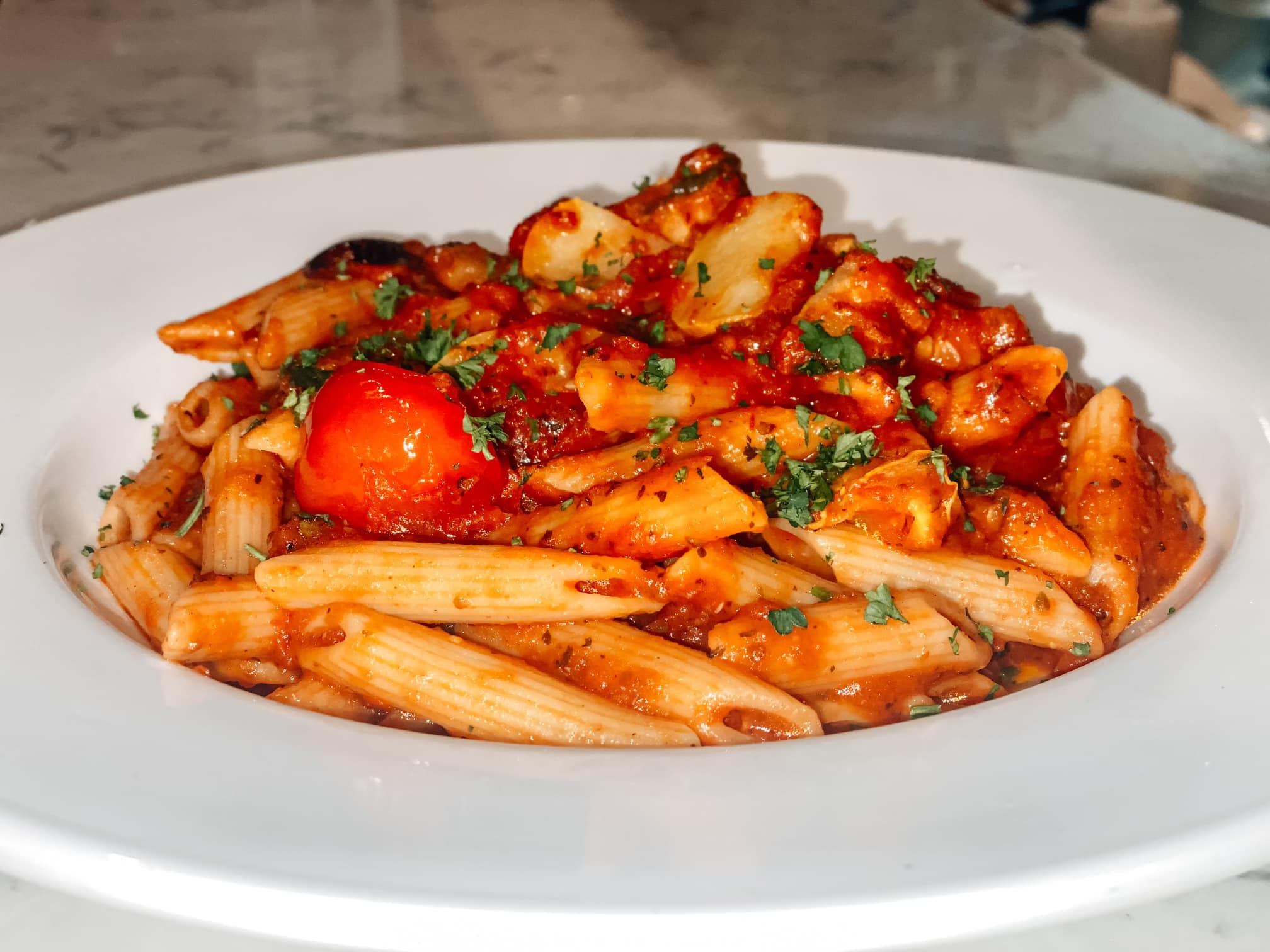 Reviews
Matthew K.
A great dinner for us. Our server (Taylor I think) was polite and attentive. She offered suggestions on drinks and dessert that we loved. The atmosphere is great inside and a small pond with a fountain outside.
We had the S'mores and Cherry Lemon Drop martinis which were both really tasty. Tomato and mozzarella appetizer. Salmon and fettuccine for diner. I thought the salmon and all the sides with it were absolutely delicious. Turtle cheesecake for dessert.
Everything was great and we will go back.
Amber S.
It is very pretty, I like the indoor and outdoor seating with the lights and pond.
I ordered the Bourbon ginger glazed salmon & White chocolate martini.
The salmon was delicious the sauce and Mango made a great pair with the asparagus and the potatoes were cooked perfectly…
The white chocolate martini was something strong.. I like the fact that they made a note to "drink responsibly and they will call you a cab if needed" very thoughtful. Over all the setting, music and food were delicious 😋.
Janie U.
Had a fabulous time trying all the different martinis. Dinner was great! I got the bacon jam burger, it has a spicy kick with sweet bacon jam! A wonderful combination with the smoke Gouda cheese. The team was a little short staffed but they let us know ahead of time and the martinis came out in a timely manner AND were all delicious!! Between crème brûlée, banana, chocolate covered strawberry, chocolate raspberry, pomegranate and key lime martinis we had such a wide range to try and all were so good!! Staff was amazingly friendly and helpful, our waitress was great even with it being so busy. We are happy to support an amazing Black Owned business in Pooler!!
Tab T.
My Absolute favorite restaurant!! Travel all the way from Columbia, SC JUST for the Chocolate Martini Bar!! Food is AMAZING, drinks are strong AND tasty and the staff remembered us (which as an ex server means the world)!
Have been here several times and it has made Pooler and all of Savannah feel like home!
Have spent my past two birthdays, romantic getaways etc at the Chocolate Bar and wouldn't want to spend my time anywhere else! Would give just about anything to have a Chocolate Martini Bar here in Columbia, SC!
Melanie T.
Surprised my husband and took him to The Chocolate Martini Bar for his birthday today! I made reservations in advance. It was our first time going and the experience was amazing! The vibe and ambience was awesome! The service was superb! We were greeted as soon as we walked in and seated shortly thereafter. Everything was on point!!! Drinks, appetizer, entrees, and dessert. Exceptional customer service!!! We will be back really soon and definitely will be back for my birthday!!! Shout out to everyone who served us tonight!!! And a special shout out to Q!!! I highly recommend The Chocolate Martini Bar!!!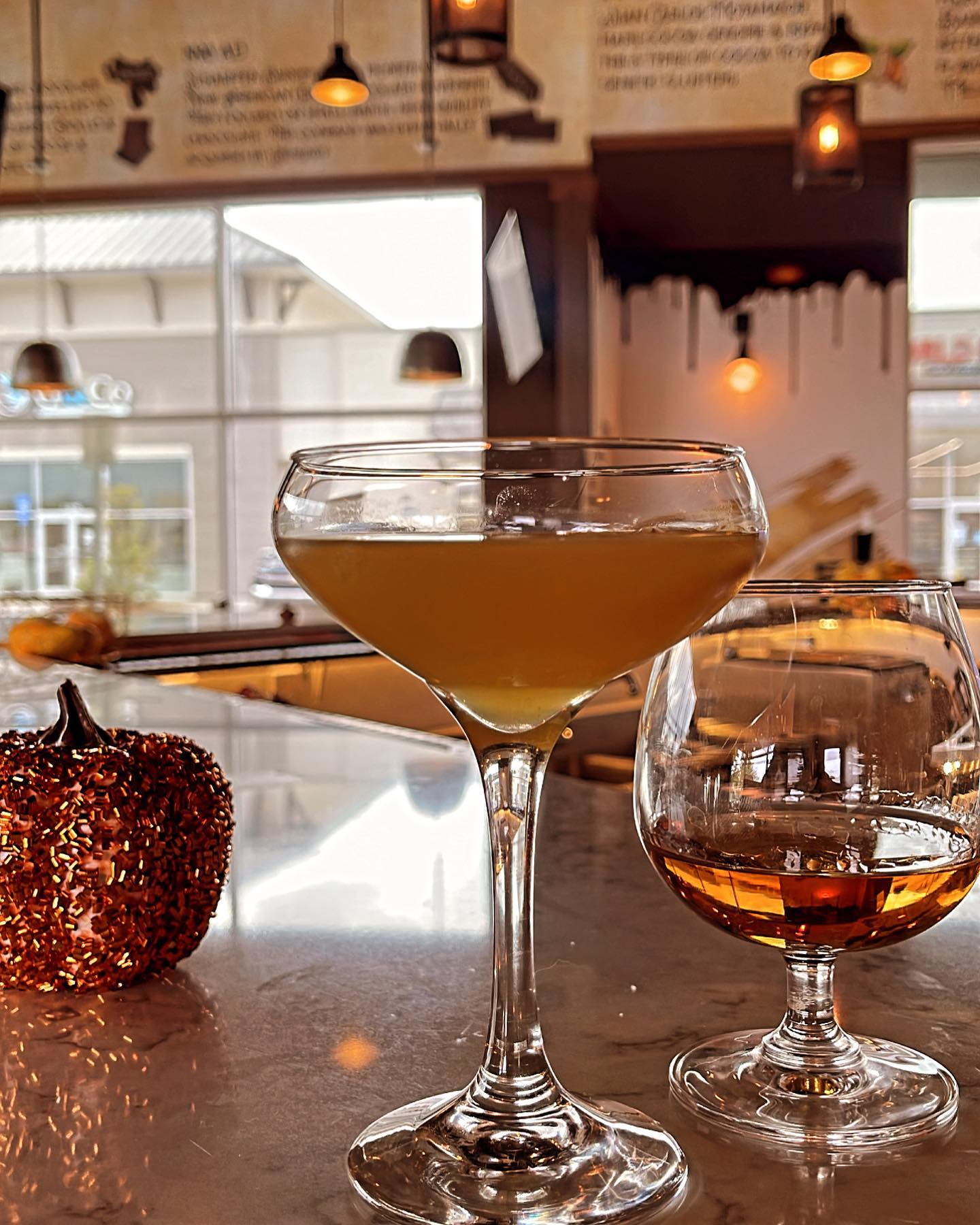 Are You Needing A Place For A Party?
Enjoy your evening in a way that suits you best with an unforgettable private event! Our creative chefs will craft the perfect menu and our friendly staff expertly handle all of the details, allowing for relaxed delight.
Looking for a unique and memorable space to host your special occasion? We offer private interior and outdoor dining areas, perfect for any event – from birthday celebrations to business meetings. Our maximum capacity can accommodate up to 15 guests in the privacy of our indoor venue or 35 outside on our patio – both with their own delightful amenities! All rental fees are non-refundable, but we'll sweeten things up by offering Chocolate Shooters (21+) or NoTinis (nonalcoholic martini) for underage guests. Reserve now and make your day unforgettable!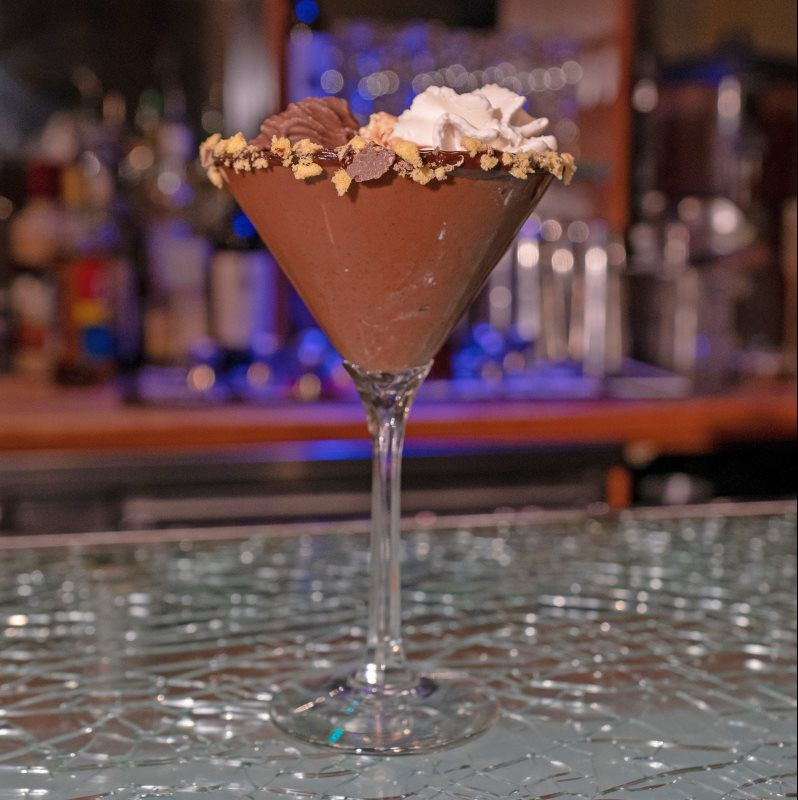 Guests Should Make A Reservation
While we do take walk ins, guests with reservations are first priority. Make a reservations and when you arrive, we'll ensure that you're seated in a timely manner. Reserve a table now!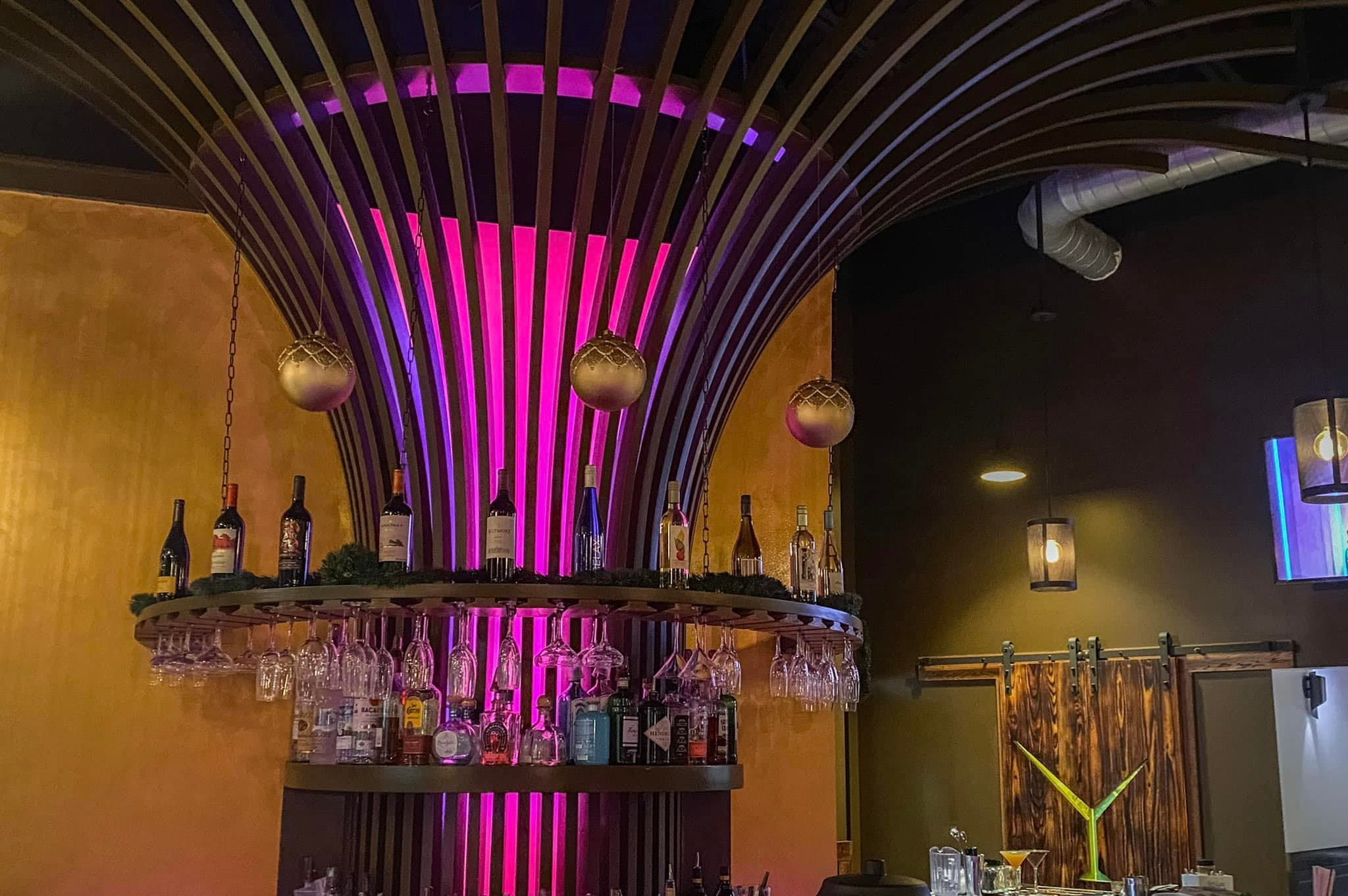 Conclusion
If you're looking for a great place to have a drink, dine, and relax with some friends or your significant other in Pooler, GA then look no further than The Chocolate Martini Bar. With delicious drinks, great food, and even better dining experience, you'll love everything brought to your table and it'll be hard not to have a good time here! So don't miss out – make sure you check it out soon!