Finding the most romantic restaurants isn't an easy task. When you're looking for the perfect restaurant to celebrate a special night or a first date, it can be hard to know where to start. There are so many options, and not all of them are created equal. But don't worry — there are certain criteria you can use to find the most romantic restaurants that will make your night an experience you won't forget.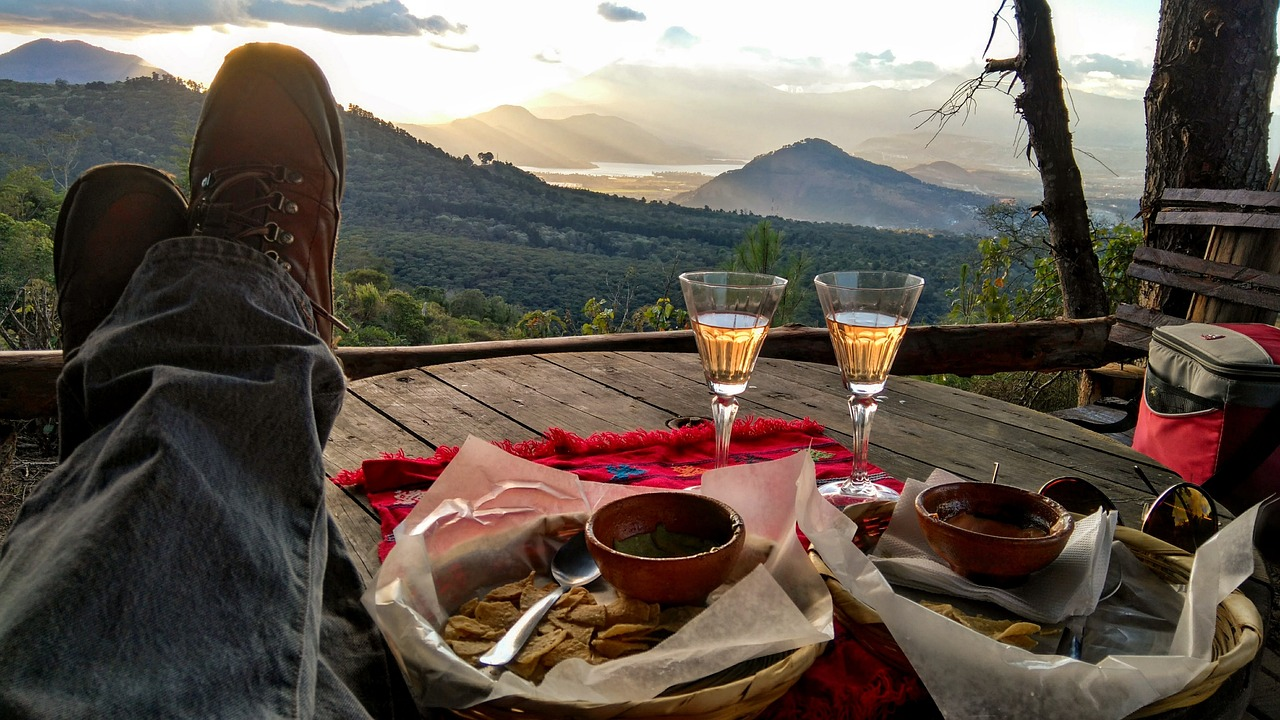 What To Look For When Try To Find The Best Romantic Restaurants
Atmosphere
The atmosphere of a restaurant is arguably one of the most important factors when it comes to setting the mood. Whether you're looking for a romantic spot with dim lighting or a cozy spot with soft music in the background, there's something out there for everyone. So take some time to research different types of atmospheres and make sure you know exactly what kind of atmosphere you want before making reservations.
Food Quality
The quality of food is also essential when it comes to planning a romantic evening. You don't want anything too greasy or heavy that will put a damper on your night. Instead, look for menu items that are hearty yet light enough that they won't weigh heavily on your stomachs afterwards. Make sure you find a place with the freshest ingredients,. Consider trying local dishes or seasonal ingredients as well — these extra touches will elevate your meal and make it even more memorable.
Service Quality
Finally, service quality is key if you want to have an enjoyable meal without any hiccups along the way. Make sure that the waitstaff at the restaurant is friendly and attentive so that they can help ensure everything runs smoothly throughout your visit. It might also be helpful to read reviews online in order to get an idea if previous customers have had positive experiences with service at the restaurant before committing to making reservations there.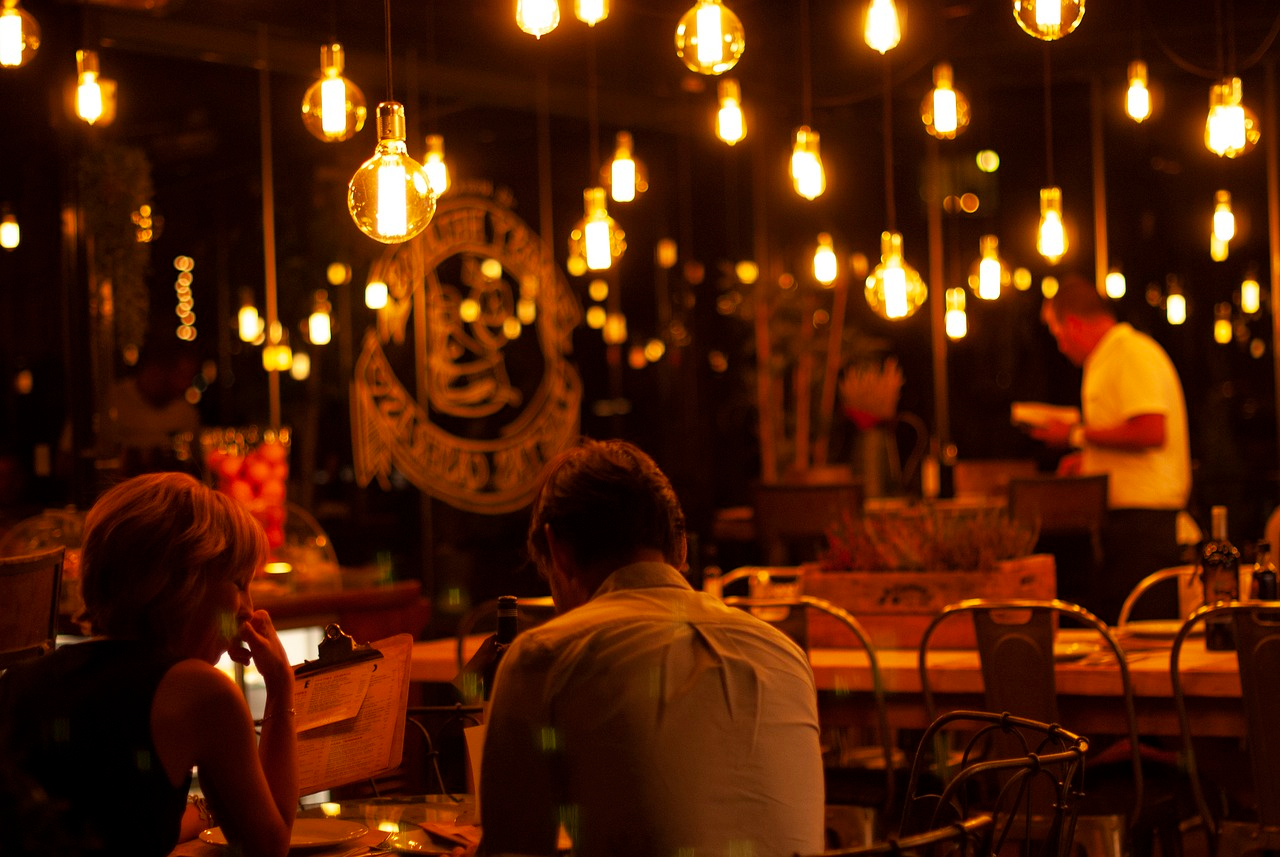 Romantic Menu Options To Look For
Nothing can set the atmosphere like a romantic dinner, and that starts with the menu. To help set the mood, french onion soup and some Italian classics, such as spaghetti with garlic oil, never fail as an indulgent start to an evening of romance. Steak tartare is a unique main meal option that is sure to turn your night into something extra special. And for dessert, why not delight in a luxuriant foie gras paired with pan-seared pear or some chocolate mousse?
With so many options available, you'll find it hard not to spark that relationship flame with a memorable fresh seafood dish or other delectable item from your romantic menu. No matter what dishes you decide to order, be sure to check out the menu before heading to the restaurant, when looking for any romantic dinner spots. The last thing you want is to go to a restaurant and be disappointed by lack of options on the menu.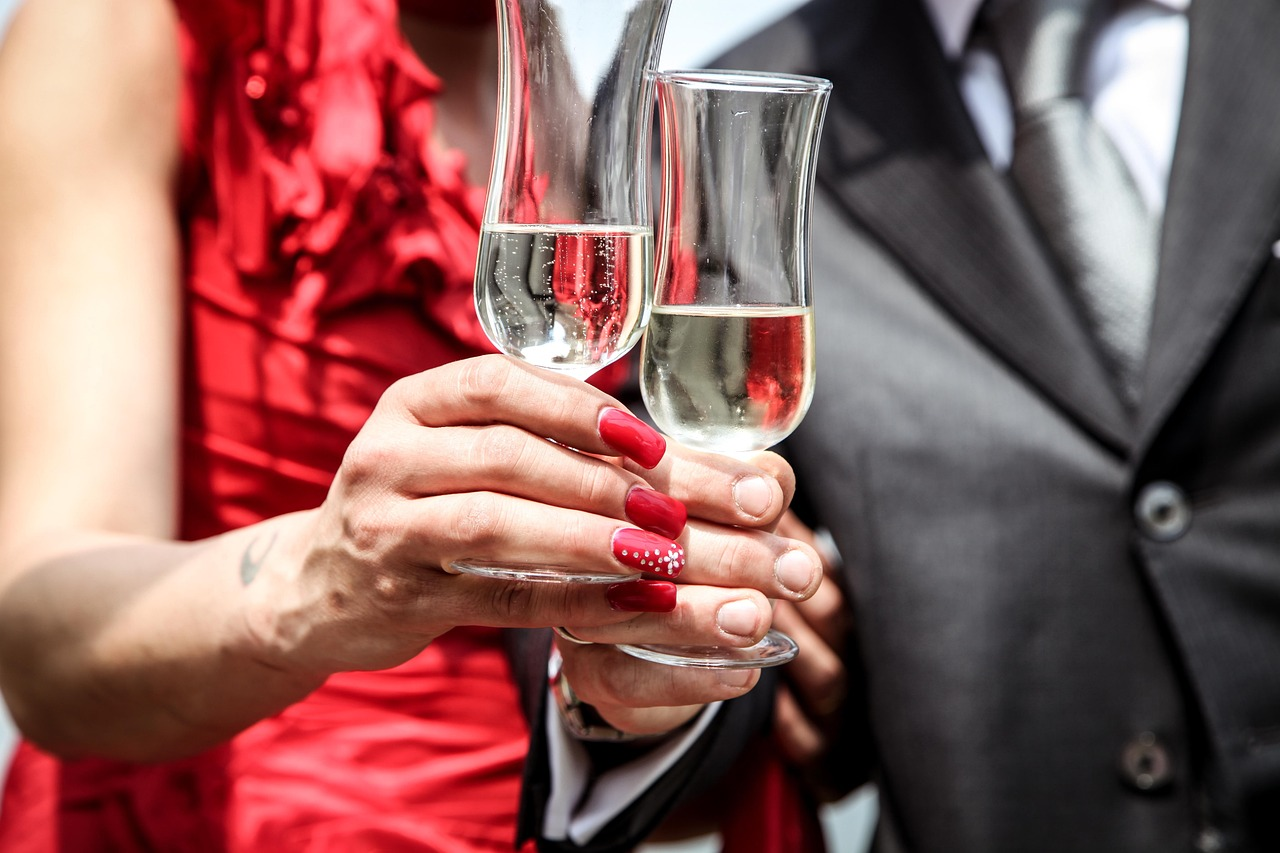 What To Look For During Your Next Romantic Night
When it comes to romantic dinners, making the right food choices can set the tone for sultry or sophisticated. If you want to create a comfortable and enjoyable atmosphere, think about your date's tastes. Consider the type of cuisine they enjoy, whether they prefer something light and health-conscious or indulgent and comforting. Additionally, think about the pace of service and be mindful of any dietary restrictions. Will you have time to sit and linger over each course or will you be limited to a few items? Before committing to particular items on the menu, ask your partner what their preferences are. With these few steps in mind, you'll be sure to pick something that will make your romantic evening memorable.
Rustic Cuisine
Rustic cuisine is defined by its down-to-earth simplicity. It prefers to highlight the natural flavors of a dish, often through the use of locally sourced and seasonal ingredients. Often recipes are made with ingredients that could be found in peasant homes like root vegetables, legumes, grains, and simple herbs. There's an emphasis placed on making dishes from scratch – homemade stocks and condiments rather than pre-made sauces and processed ingredients. Rustic cooking is highly versatile as it can consist of casual snacks or elaborate four-course meals. Ultimately, this cuisine celebrates the art of good home cooking – nothing overcomplicated or overwrought – just honest food that's as comforting as it is delicious.
American Cuisine
American cuisine offers an incredibly diverse range of flavors and dishes, drawing inspiration from food traditions from around the world. From the classic hamburger and fries to New York style pizza to California's own tacos and burritos, American foods are based in part on recipes from many different cultures that have been modified to suit national tastes. Other staples such as fried chicken, popcorn and ribs can be traced back to American regions for centuries–all of which blend together into a unique cuisine that is distinctly American. With an ever-expanding culinary landscape, the creative possibilities of American cuisine continue to grow each day.
French Cuisine
French cuisine is known as one of the most refined and elegant types of cuisine in the world. It is deeply rooted in the country's abundant local produce combined with techniques from master chefs across hundreds of years. Classic French recipes may include luxurious dishes like escargots, foie gras, roast chicken and beef bourguignon, all served with an array of gorgeous accompaniments. Desserts and pastries such as éclairs, macaroons and mousses are also staples of French menus, often adeptly presented by skilled pastry chefs. The sheer variety found in this culinary art form continues to dazzle food lovers around the world.
Italian Cuisine
Italian cuisine is well known around the world for its variety and flavor. From antipasto to risotto, Italian dishes have something to offer everyone. Traditionally, Italians use fresh, seasonal ingredients and simple preparation techniques to create delicious dishes that have stood the test of time. Some of the most popular Italian meals include classic pasta dishes like spaghetti Bolognese and lasagna as well as wood fired pizza with a variety of toppings like prosciutto and truffle oil. Other specialties commonly found in Italy include focaccia bread dipped in olive oil, bruschetta, frittata and much more. Whether you're having a romantic dinner for two or a big family gathering – it's always a good time for Italian cuisine!
Spanish Cuisine
Spanish cuisine is a reflection of the country's diverse cultural and historical influences, featuring many unique and flavorful dishes. Olives, olive oil, cured meats and seafood are all widely used ingredients in traditional Spanish recipes that have been passed down through generations. Specialties such as paella, gazpacho, tapas and sangria bring together the best of Spain's cooking practices with local flavors that tantalize the taste buds. Spain also has a wide variety of sweet treats to offer; pastries like torrijas, polvorones and yemas are sure to delight the sweet tooth. Whether you're out enjoying tapas or savoring an exquisite paella dish, there's no denying that Spanish cuisine is one of the most varied and vibrant culinary experiences around.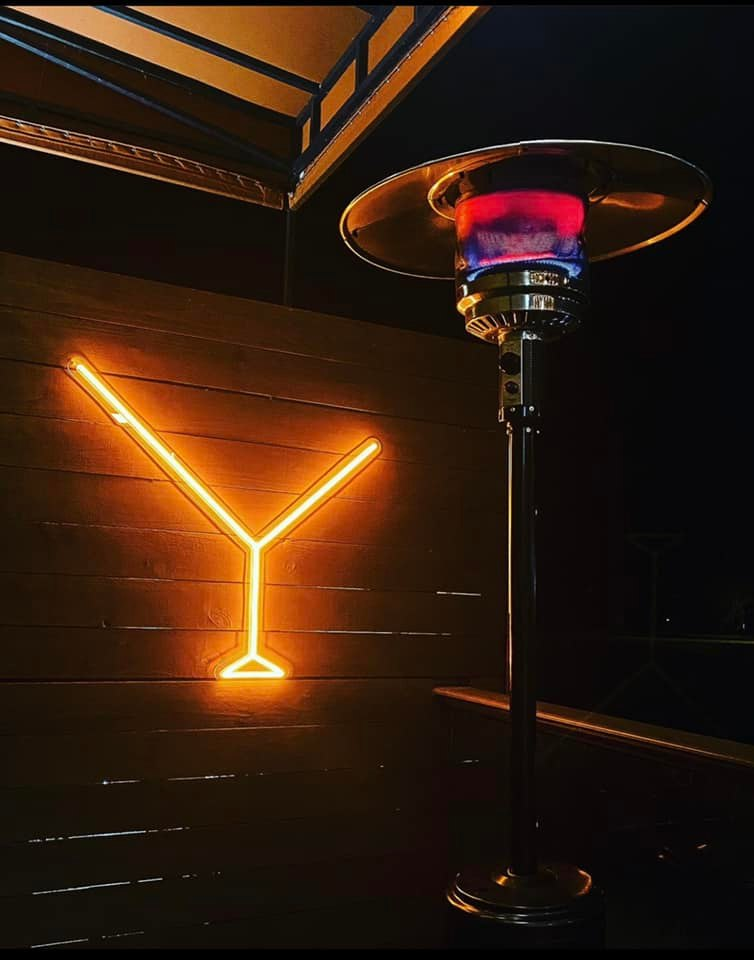 Try The Chocolate Martini Bar In Pooler, GA
If you're looking for a restaurant that occasionally has a live band, great wine, and even better martinis, The Chocolate Martini Bar is the place for you. While there might not be ocean views, you're not too far of a drive from the stellar views of Tybee Island. Their romantic ambiance, especially on candlelit dinner night, and their excellent service you'll find their charming decor and dinner menu the perfect spot to take that special someone. With tons of unique dishes, you'll be sure to find something that you'll enjoy. No matter what day of the week you go, if you sit at a table or at the bar, you'll find this the perfect venue for a romantic meal on date night.
The Chocolate Martini Bar's menu features italian dishes like pesto shrimp fettuccine or seafood dishes like bourbon ginger glazed salmon. With tons of dessert options and small plates to start, this restaurant will be your go to if you're in the Savannah area. Wine and dine your loved one and get the best dining experience while you're at it. Did I mention The Chocolate Martini Bar has a patio for an extra bit of romance on a summery night?
If you're looking for a cozy restaurant for a night full of romance, look no further. The Chocolate Martini Bar offers anything you could want. By far one of the best romantic restaurants and it's a neighborhood favorite! Don't forget to make a reservation as reservations take priority.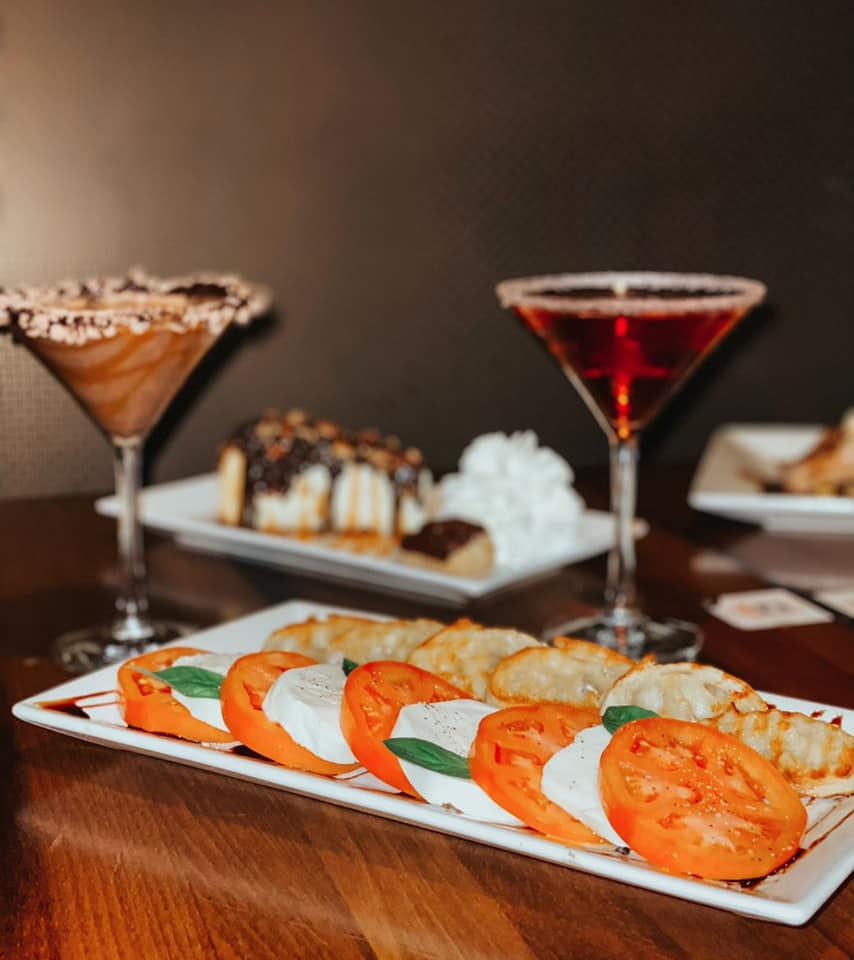 Conclusion
Finding the right restaurant doesn't have to be difficult — all it takes is doing some research beforehand and paying attention to details such as atmosphere, food quality, and service quality in order to find the perfect place for your special occasion! Whether you're in New York looking at the Hudson River or the Manhattan skyline, Las Vegas with a stunning view of the Bellagio Fountain, or you're in Savannah, GA enjoying a much needed vacation, there are tons of romantic restaurants to choose from. Once you've found just the right spot, all that's left is for you and your significant other (or group) to enjoy a delicious dinner and a night out together, wherever you are! If you get the chance, be sure to thank the your chef or chefs, as that will definitely make their night.